Why a Borehole…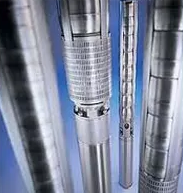 Water is a scarce resource in our country and installing a Borehole is the smart and environmentally friendly way of equipping your home, farm or business with water. Installing a Borehole will help offset the use of potable water whilst still maintaining a beautiful garden and a healthy home.
Our gardens consume between 30% and 50% of all domestic water used. The application of groundwater by individual water users, particularly in residential areas, impacts on all water infrastructures.
A borehole will:
Save valuable potable water

Save you money

Relieve the strain on our natural environment and

Add value to your property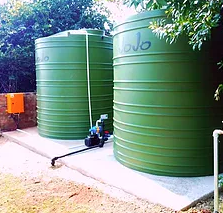 Borehole owners may link your borehole to your existing irrigation system provided that the water volume is sufficient for the the operation of the irrigation system. Should this not be the case, various options are available to rectify this.
Our process
For the full installation of your Borehole we will need more or less 1 week to prepare.
As installers we will first come to the premises to evaluate the site, take measurements and talk to you as the client as to what your needs are for your borehole. It is important for us to know if you will be using the water for irrigation and home use or just one or the other.
We will also discuss the Flow Rate as well as the Pressure (Head) with the client – this is needed for choice of pumps.
Once our quote has been accepted our installer will secure a date for installation.
Our highly competent staff is able to assist our clients with:
Full Installations of Boreholes including Borehole Pumps,

Booster Pumps,

Tanks, (we preffer JoJo Tanks)

Control Boxes,

Swimming Pool Pumps,

HDPE Pipes

Repairs of Borehole Pumps,

Booster Pumps,

Tanks, (we preffer JoJo Tank)

Control Boxes,

Swimming Pool Pumps,

HDPE Pipes

Maintenance of existing Boreholes

Linking Borehole systems with Irrigation systems

Borehole Recoveries
Borehole Recovery
We are able to assist customers to recover their borehole equipment or other objects by method of fishing.
Clients
We have experience with installations a numerous large Shopping Centres, Business and Office Blocks, Townhouse Complexes, Domestic Use and also for surveying purposes.